Home
PSCC is an industry leader in responsible serving®, seller/server certifications and interactive training for food service professionals, bartenders, waiters, waitresses, and alcohol servers. The PSCC support staff consists of food-service industry experts as well as technical support personnel that are here to assist you 12 hours a day!

Is PSCC a Better Business Bureau Member?

Professional Server Certification Corp. is an accredited member of the Better Business Bureau's Online Reliability Program and are authorized to display the BBBOnline logo. For verification call (515) 243-8137 or
Click Here
to verify an online reliability report.
Is PSCC an experienced certification corporation?

Professional Server Certification Corp., PSCC, has more than 5 years of excellence in the online hospitality training & certification industry. PSCC, a SD Corporation, has been in business more than 5 years!

In what places is PSCC's Responsible Serving approved?
PSCC's Responsible Serving
®
Course is approved in the following states that require approval for certification. The PSCC Responsible Serving
®
Course is accepted in almost every state. This list is only the states with explicit approval requirements for certification:
CA Dept of Alcoholic Beverage Control
Texas Alcoholic Beverage Commission Approval
Illinois Basset Program Certification Approval - Illinois Liquor Control Commission
North Carolina Alcoholic Beverage Control Board Approved
South Dakota Department of Revenue and Regulation Approved
Utah DSAMH Certification Approval
Wisconsin Dept. of Revenue Responsible Beverage Service Certification Approval
What are PSCC's Food Safety Certification Credentials?
Minnesota Dept of Health
Wisconsin Dept of Health, Food Safety, and Recreational Licensing
Is PSCC working towards being green?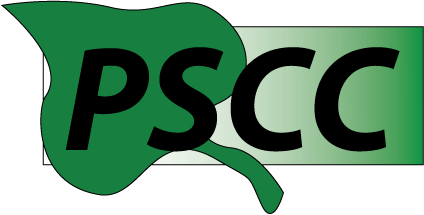 PSCC's courses are hosted on a learning management system that uses energy efficient
("green") servers. These servers use less electricity than conventional laptops! According to a study conducted by Stanford University, energy used by server hardware, switches, routers, and supporting equipment doubled in the US and worldwide between 2000 and 2005.