Home
Credentials
Professional Server Certification Corp (PSCC)
PSCC is an industry leader in responsible serving®, seller/server certifications and interactive training for food service professionals, bartenders, waiters, waitresses, and alcohol servers. The PSCC support staff consists of food service industry experts as well as technical support personnel that are here to assist you 12 hours a day!


Better Business Bureau Member

Professional Server Certification Corp. is an accredited member of the Better Business Bureau's Online Reliability Program and is authorized to display the BBBOnline logo. For verification call (515) 243-8137 or visit the
BBB website
to verify an online reliability report.
Approvals for Responsible Serving of Food & Alcohol
Click your state for specific information on your state's requirements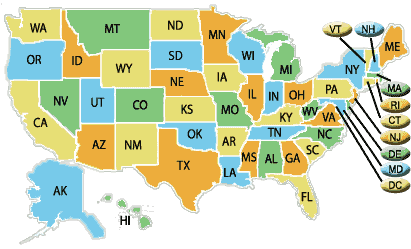 South Dakota Responsible Serving® Approvals
South Dakota

This Rserving
®
South Dakota Responsible Serving
®
of Alcohol Course has been approved by the SD Department of Revenue for servers and bartenders to learn the basics of responsible alcohol service and get their South Dakota alcohol server / seller certification. This South Dakota online server / seller training course teaches you how to prevent drunk driving and underage drinking. In the event of a violations, reduced penalties will be assessed if the bartender or server in question is certified prior to the violation.
Includes SD sales tax.
Employers receive discount pricing.
South Dakota Food Safety for Managers Training Approvals
(Pre-Licensing)
South Dakota Department of Health has approved PSCC to provide online training for your Certified Food Manager license. After you finish the computerized course (either at your home or office), you will need to schedule a proctored exam. You will meet with a proctor in a public business and the proctor will verify your identity, give you access to the exam and supervise you while you take the exam. Instead of spending all day going through a course, you can just travel for the final test.

South Dakota Cities Where Proctoring is Available:

Madison
Pollock
Salem
Sioux Falls
Wagner

NOTE: In addition to the cost of the online course, proctoring fees apply for taking your final exam. Proctoring fees are not included in the cost of this course. They are typically around $40. However, proctors are free to set their own pricing for proctoring so you will need to check with the individual proctors for pricing details.